Mundelein, IL, December 7th, 2015
– Custom Plastic Extrusion Manufacturer, Lakeland Plastics, is pleased to announce the appointment of
Tom Vander Geeten
as Sales Executive, supporting commercial and OEM customers across the United States and globally. As part of the sales and marketing team, Tom joins Lakeland with more than 20 years of experience in plastic extrusion sales and support. Most recently he held the position of Sales Manager for Alliance Plastics.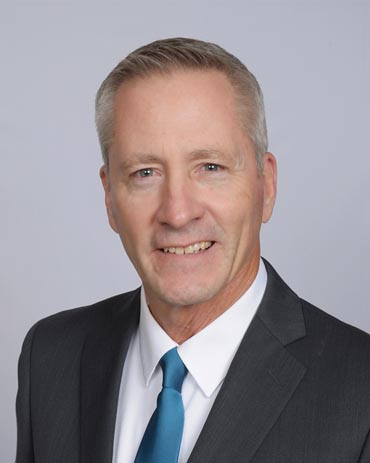 Mr. Vander Geeten replaces Phil Duncan, VP of Sales, who is retiring after 35 years of service at Lakeland Plastics. Chris Arendt, President of Lakeland Plastics stated "Phil Duncan is one of the most knowledgeable salesmen in the custom plastic extrusion industry and will be greatly missed. With the addition of Mr. Vander Geeten, Lakeland Plastics will be looking to fill the void by relying on his 20+ years of experience in the plastic processing industry and 15 years representing the Point Of Purchase industry."
"As we continue to experience remarkable growth opportunities, we knew we needed to bring on additional resources," said Arendt. "Tom was the perfect candidate for the position. He is extremely detail-oriented, incredibly organized, and brings an exceptional track record of success in plastic extrusion sales and support. He will be a tremendous asset to our customers on many levels."
"Lakeland Plastics is a well-respected company and a major player in the custom plastic extrusion industry," added Vander Geeten. "I'm excited to be part of the team and utilize my experience and one-on-one approach to providing top-notch service and support to commercial and OEM customers. I've been involved in the industry for many years and look forward to working with our customers and prospects to better understand their custom extrusion needs and develop unique solutions that best meet their needs
ABOUT LAKELAND PLASTICS
Established in 1962, Lakeland Plastics is headquartered in Mundelein, Illinois and is considered one of the nation's leading manufacturers of Custom Plastic Extrusions. With over 50 years of experience in the plastic extrusions industry, Lakeland has built a reputation for superior customer service, knowledgeable advice and exceptional quality in every extruded plastic profile they produce.
Media Inquiries & Additional Information
Lakeland Plastics
1550 McCormick Blvd.
Mundelein, IL 60060
www.lakelandplastics.com