Why Choose Lakeland Plastics?
One of America's Top Plastic Extrusion Companies Since 1962
Lakeland Plastics, founded in 1962, has over 50 years of experience in making the highest quality plastic extrusions. From simple tubing to large complex parts that have been used in submarines, Lakeland has the knowledge and ability to make your plastic extrusion to the highest standards.
With 9 primary production lines and 4 co-extrusion lines, Lakeland has the capacity to handle any order from small prototype trials to large production runs. Our full in-house tool room ensures that we have control of the process from start to finish. There is no waiting for tooling modifications or changes, we make the changes and get the die right back on the machine.
Our centralized Midwest location, near Chicago, is ideal for shipping and handling.
Lakeland manufactures custom plastic profile extrusions for a variety of industries, including point-of-purchase (POP), commercial fixtures, lighting, furniture, building and construction, refrigeration, telecom, water treatment and signage as well as OEM applications using standard and custom dies ranging from t-moldings, price tickets, cap channels to corner connectors, or custom plastic profile extrusions for unique applications.
One of the Top-Rated Custom Plastic Extrusion Companies
Custom thermoplastic extrusions are versatile and are well suited to applications across a diverse range of business verticals and industry sectors. Extruded Plastic profiles and plastic rod or tube extrusions can be rigid or flexible. Co-extruded or tri-extruded plastic profiles can combine two or three different materials or colors in a single custom profile.
As one of America's top-rated plastic extrusion companies, Lakeland can assist you with all of your plastic extrusion needs. Our state-of-the-art manufacturing facility allows us to produce custom plastic extrusions in a wide variety of shapes, colors and sizes, from small plastic tubes to large plastic profiles like the one shown below for the equine fencing market.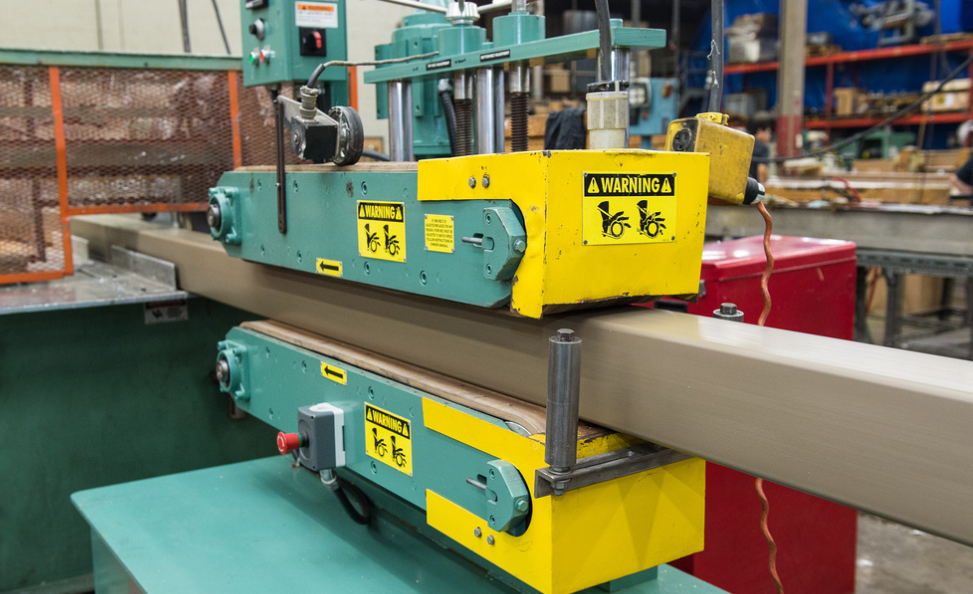 Our highly skilled engineers have a great deal of experience with complicated designs, such as complex plastic profiles with variable wall thicknesses They can also assist you with the design and improvement of existing profile sections.
An important part of what makes Lakeland one of the leaders in plastic extrusion is our team. With well over 100 years of combined experience, there aren't many extrusion problems we haven't seen. From our sales engineers and tool designers to the management personnel on the shop floor, Lakeland's team stands ready to provide you with the highest quality experience from start to finish.
Comprehensive Solutions for your Plastic Extrusion Needs
Lakeland's ability to design and manufacture co-extrusions and tri-extrusions, crosshead coatings as well as standard profiles and tubing gives us the capability to handle all of your plastic extrusion needs.
A Reputations Based on Quality
Quality is first and foremost at Lakeland and you can have confidence knowing that Lakeland's quality assurance and inspection procedures are ISO compliant. Around-the-clock, 24 hour a day production helps ensure that we can meet your unique scheduling requirements.
If you are looking for one of the industry's best custom plastic extrusion companies, you have come to the right place.
Lakeland Plastics is one of America's premier Plastic Extrusion Companies specializing in top quality, precisely engineered custom plastic extrusion for virtually any industry. In addition to our high quality custom extrusion of plastic profiles, rods and tubes, we also provide technical and support services which include, Design Engineering, Plastic Extrusion Tooling, Fabrication Services as well as 3D Printing.
For those of you familiar with our tradition, thank you for your support and continued interest in the evolution of our company. For those of you that are new to our company or are searching for the best Plastic Profile Extrusion Company for your project needs, welcome to the family and we would consider it a privilege to work with you.