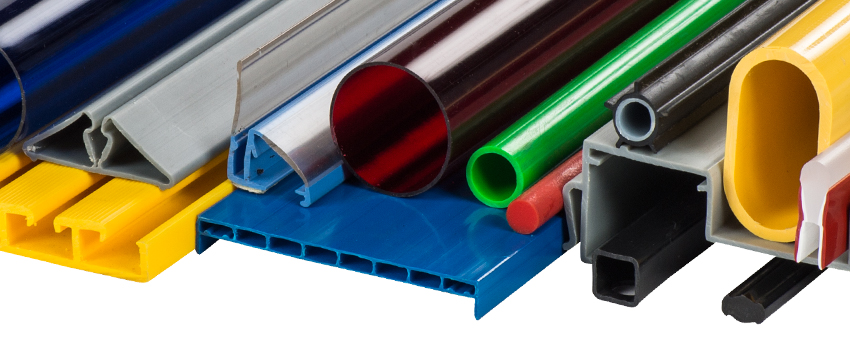 Custom Plastic Profile Extrusion
Since 1962, Lakeland Plastics has specialized in the manufacture of plastic profile extrusion products for the Point-of-Purchase, Lighting, Refrigeration, Industrial, Construction, Consumer Products, Water Treatment, Telecom and Signage industries using various thermoplastic compounds such as ABS, Rigid and Flexible PVC, Polyethylene, TPEs, TPOs, High Impact Polystyrene, Polypropylene, Polycarbonate, Nylon and more.
Manufacturer of Plastic Profile Extrusion Products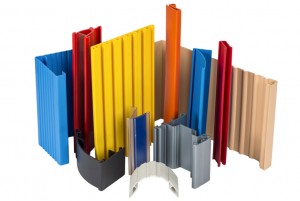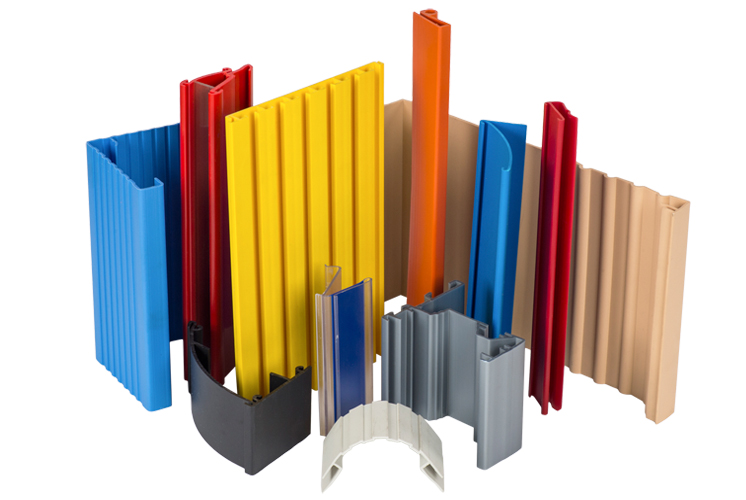 Lakeland Plastics is an experienced manufacturer and supplier of custom plastic profile extrusion products for a variety of customers and industries, We offer plastic extrusion design engineering services, an affordable in-house tooling department, full plastic extrusion manufacturing capabilities and in-line and offline plastic extrusion fabrication services as well as 3D printing for your samples and prototypes. We offer a wide selection of stock plastic profiles and channels that are ready to use "as-is" or we can customize them to meet your exact specifications.
With 9 primary production lines and 4 co-extrusion lines Lakeland has the capacity to handle any order from small prototype trials to large production runs.
Your Trusted Source for Custom Plastic Profile Extrusion
Plastic Extrusion Design Engineering – The engineers at Lakeland Plastics have the expertise to assist you with the design of your part to ensure the optimum in performance and cost.
Plastic Extrusion Tooling – Lakeland Plastics offers a state of the art tool room, complete with 5 axis wire EDM and CNC machining centers so you can be sure that dies are made to your exact specifications
Co-Extrusion and Tri-Extrusion – Lakeland offers a variety of dual and tri-extruded products as well as multi-colored plastic extrusions
Plastic Extrusion Fabrication – Punching, routering, drilling. printing, de-burring and product assembly are just some of the secondary fabrication processes that Lakeland Plastics can provide.
Whether you are at the idea stage of your project or are looking for a new solution for your existing plastic profile extrusion needs, we are confident that you will benefit from Lakeland Plastics extensive knowledge and expertise. Lakeland Plastics has been in the custom extrusion business since 1962 delivering unsurpassed quality and value. We provide necessary plastic extrusion capabilities along with sound engineering and design assistance to find cost-effective solutions to your plastic extrusion needs.
Lakeland Plastics is one of America's premier Plastic Extrusion Companies specializing in top quality, precisely engineered custom plastic extrusion for virtually any industry. In addition to our high quality custom extrusion of plastic profiles, rods and tubes, we also provide technical and support services which include, Design Engineering, Plastic Extrusion Tooling, Fabrication Services as well as 3D Printing.
For those of you familiar with our tradition, thank you for your support and continued interest in the evolution of our company. For those of you that are new to our company or are searching for the best Plastic Profile Extrusion Company for your project needs, welcome to the family and we would consider it a privilege to work with you.