Mundelein, Illinois, April 27, 2015 — Lakeland Plastics, Inc., a manufacturer of custom plastic extrusions, has added 3D printing to its extensive line of Custom Plastic Extrusion Services.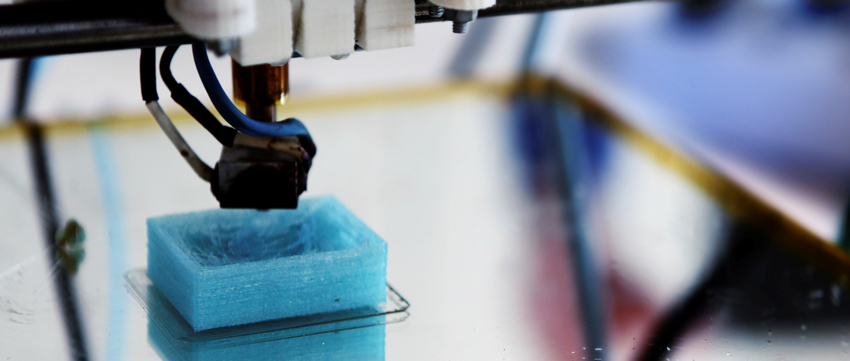 Three Dimensional or 3D printing is a term used to describe a variety of additive manufacturing technologies. These manufacturing technologies produce custom parts by accurately "printing" layer upon layer of plastic until a 3D form is created. Additive manufacturing technologies can quickly create tangible parts that allow individuals to touch, feel and assess their design.
The 3D printing process can be done in many colors and an almost limitless variety of geometries and have become increasingly popular in recent years as a quick, easy and cost effective solution to create plastic parts from 3D CAD data.
"We made the decision to add 3D printing services after customers mentioned that it would be nice to see how their new extruded plastic part would actually look and function before committing to the purchase of a new Plastic Extrusion Die." Christopher Arendt, Lakeland Plastics President, said. "Now our customers can see their part, hold it in their hands and be sure they are making the right decision" said Arendt.
3D printing, because it requires no tooling, only an engineering design, is a low cost way to manufacture a sample part. Turnaround time for the production of a 3D model is very short, in many cases less than a week.
"Since the cost of 3D printing is so economical many customers are going this route to prototype their new parts, with some going so far as to actually place small initial orders produced from the 3D printing process." said Arendt. "It has been a valuable addition to the extensive line of services offered by Lakeland Plastics".
Lakeland Plastics offers 3D printing for the production of proof of concept prototypes and sampling for clients that require a sample or prototype of the proposed part before going to full production.
ABOUT LAKELAND PLASTICS
Established in 1962, Lakeland Plastics is headquartered in Mundelein, Illinois and is considered one of the nation's leading manufacturers of Custom Plastic Extrusions. With over 50 years of experience in the plastic extrusions industry, Lakeland has built a reputation for superior customer service, knowledgeable advice and exceptional quality in every extruded plastic profile they produce.
Media Inquiries & Additional Information
Lakeland Plastics
1550 McCormick Blvd.
Mundelein, IL 60060
www.lakelandplastics.com